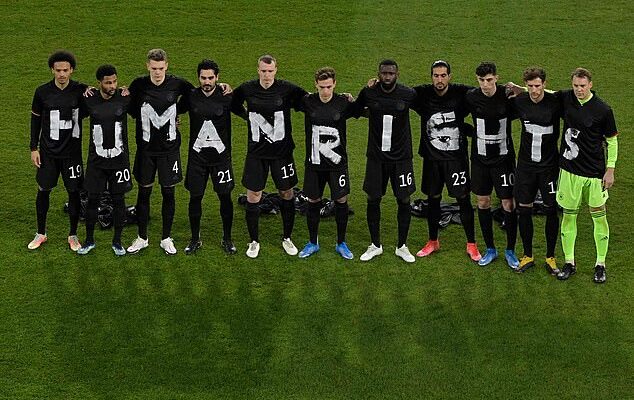 Germany became the second team to protest Qatar's human rights record ahead of the 2022 World Cup qualifiers by displaying a powerful t-shirt message just before kickoff in their world cup qualifier against Iceland.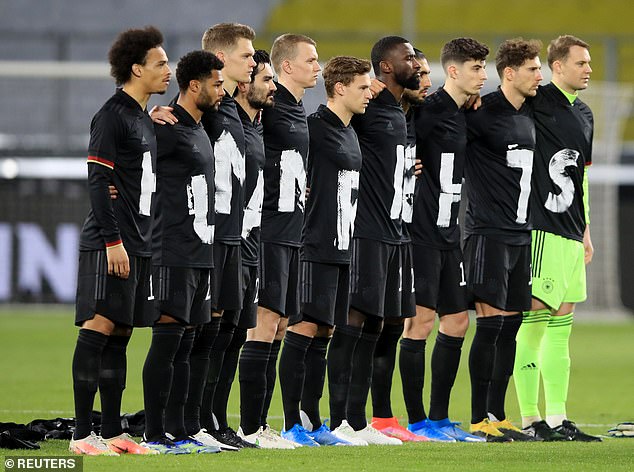 Norway took matters into their own hands on Wednesday when Erling Haaland and Co wore t-shirts prior to their qualifier against Gibraltar as they called for more respect.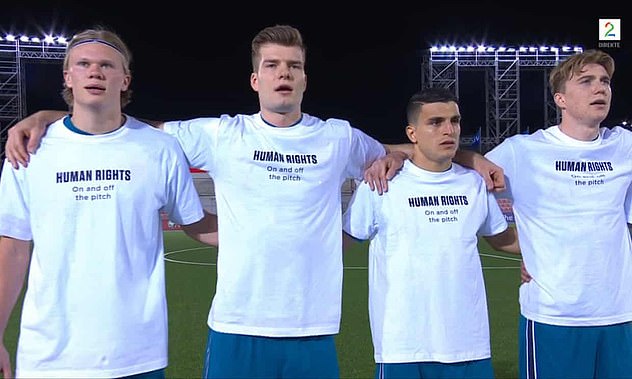 Low's side followed the lead of the Scandinavian country with a protest of their own in the moments before they comfortably beat Iceland 3-0 in their opening 2022 World Cup qualifier.
All eleven starters for Germany stood arm in arm, each player with a letter on their shirt to spell out 'HUMAN RIGHTS' in a clear stance against the treatment of workers in Qatar ahead of the World Cup.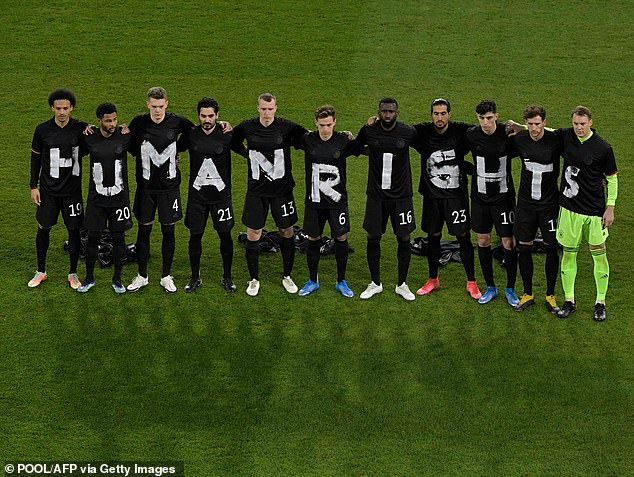 Last month, a revealing study by the Guardian detailed how 6,500 migrant workers have died in Qatar since they were awarded the World Cup host status by FIFA. The actual death toll figure remains unclear.
Fan groups in Germany have been calling for action from Low's side on Qatar's human rights record and they listened – and acted – prior to their win over Iceland.
It was a very strong show of solidarity which keeps the pressure on FIFA just 24 hours after Norway brought the story back into sharp focus.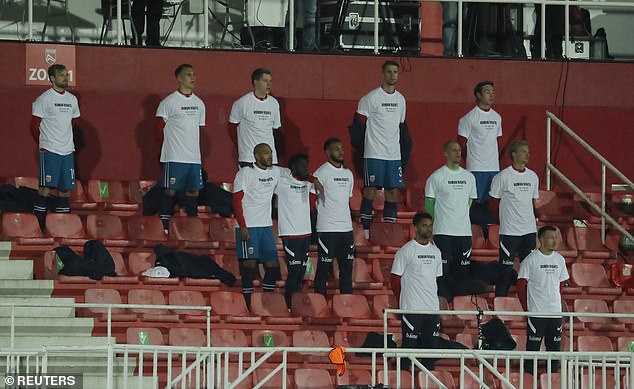 There has been great debate in Norway in recent weeks about whether the national team should elect to boycott the 2022 World Cup because of Qatar's human rights record.