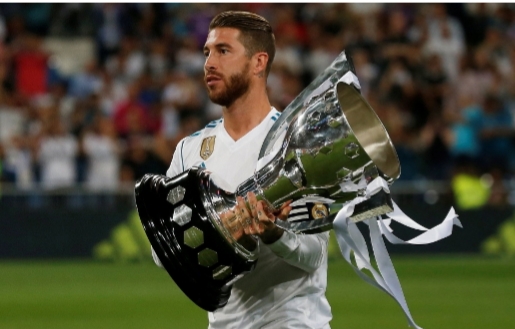 Real Madrid are only one game away from winningtheir 34th La Liga title and increasing gap from their rival Barcelona. Whites are 4 points ahead of Barcelona with two games remaining. One win will ensure the 34th league title to Zidane's team.
Real Madrid are playing fabulously after the restart of the season. Los Blancos won all 9 games, including the away and home games. These 27 points secure the League Title to the Spanish Giant. Here are the reasons why Real Madrid will prime the Spanish crown this season.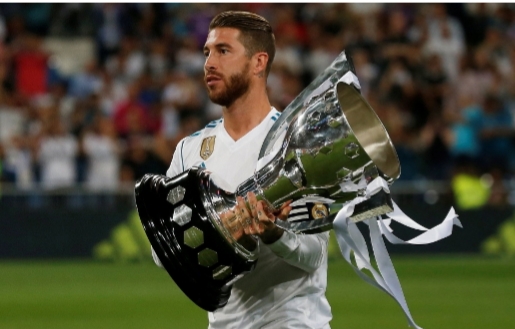 The Robust Defensive System
Real Madrid only conceded 22 goals in 36 games. Zinedine Zidane left Real Madrid when Portuguese star Cristiano Ronaldo joined Juventus. Cristiano was a goal machine. After the departure of Real Madrid, no one can take the responsibility of securing 3 points a game. French Manager came with a plan to make the best defensive team in Laliga. Courtois who was criticized a lot by Madrid fans is about to win Zamora, what a perfect way to make haters into believers.
Real Madrid's defense is like a wall, formidable to breach. Dani Carvajal is bloody brilliant this season, Varane the World Champion is there to make a concrete wall with Spanish Captain Sergio Ramos. Marcelo is great in pushing the ball on the left-wing but thought to have some flaws in defense. Ferland Mendy appears to be a perfect replacement for Brazilian. How can we forget the man, who is in charge of tackles, Casemiro. He played a vital role as a defensive mid. Many clean sheets are especially thanks to him. Now Real Madrid are favorite to win La Liga 2019-20.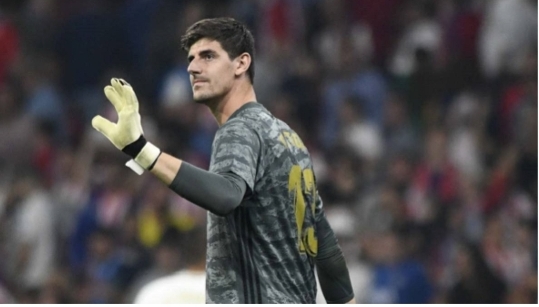 Choice of Substitution
Zidane is a real boss in Real Madrid. He can bench a top-player like Bale, for 19 years old Rodrygo Goes. Zidane came with different starting XI. Players we saw in the starting eleven were Thibaut Courtois, Dani Carvajal, Raphael Varane, Sergio Ramos, Casemiro, Kroos, Modric, and Benzema. Zidane's brilliance used the rest of players effectively, i.e. Marcelo – Mendy, Modric –Valverde, Hazard – Vinicius, Bale – Rodrygo swaps. Zidane even went with 5 midfielders and one striker Karim Benzema when Hazard was injured.
Substitution won points for Real Madrid many times in the season, including Mariano's 3 points in El Classico. Isco and Luka Jovic were not used as much they have the potential to change the game.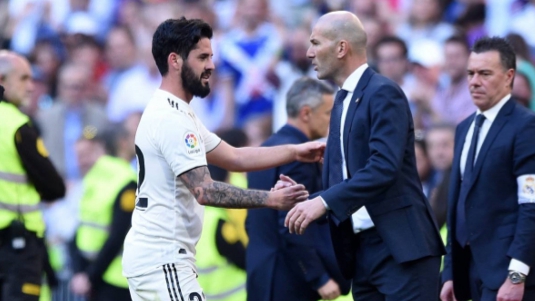 Winning Mentality
Zidane said we have 11 finals to play. When the season was postponed because of COVID-19 Real Madrid were 2 points behind Barcelona. Frenchman's winning mentality lead Real Madrid to secure 27 points in 9 games. Meanwhile, Barcelona drew three matches and lost 6 precious points that cost them their 27th League Title. A win against Villareal on Thursday and Real Madrid will be crowned Spanish Champion.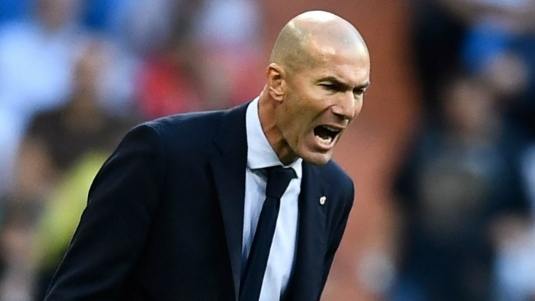 COVID-19
It is very odd to say that COVID-19 helps Real Madrid to win La Liga this year. Before COVID-19 Madrid players, Hazard and Asensio were injured. After the restart of the league, all players were fit to play and Zidane has many options. These substitutions help Real Madrid to win back to back matches.