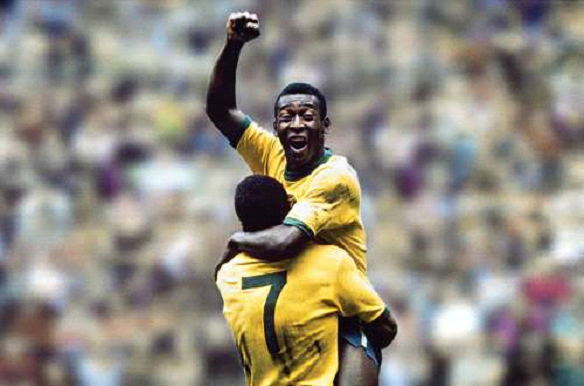 Brazil has produced a lot of great footballers. It is the land of football, where great stars are born, Ronaldo Nazario, Ronaldinho, Roberto Carlos, Neymar, Pelé, and many more. Today's generation hasn't witnessed the game of Pelé Black Pearl from Brazil, but he was one of the best players in the soccer world.
Football fans are comparing Ronaldo and Messi now a day, who is the greatest football player of all time? If we go back to the hall of fame, there is only one player to win 3 FIFA World Cup, and this achievement belongs to PELÉ. If Balon D'or was discovered back, then he could have won more than 10.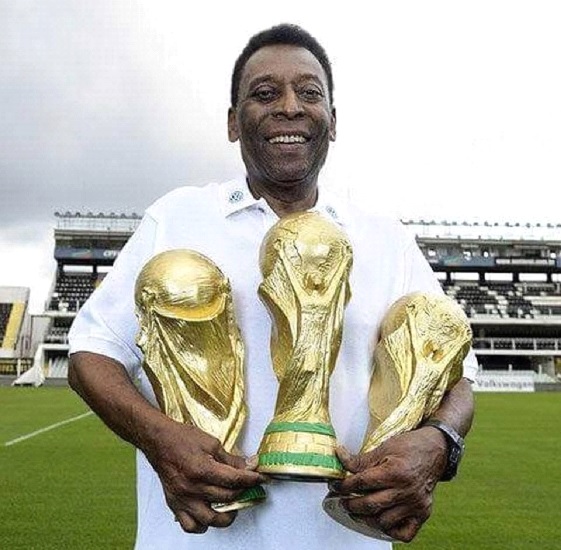 He was born on October 23, 1940, in Três Corações, Brazil. As many of Brazilians, he was born with football DNA, his father Joao Ramos, commonly known as Dondinho was a footballer, Brazilian gets his initial training from his father. Pelé was raised in poverty. In his childhood, he couldn't even afford a football, but he had a great love for this beautiful game, he used to play with a rolled-up sock stuffed with rags.
At his early age, he joined a team coached by former Brazilian National soccer team member Waldemar de Brito. De Brito recognized his incredible talent and made Pelé trial for Santos FC. Santos Coach Lula was impressed by the teenager and included him in his team. Brazilian wonder kid made his first professional contract with Santos at the age of 15. He scored his official goal merely at the age of 15. In his debut for Santos, he scored four goals against FC Corinthians. That was how he kept De Brito's faith.

Pelé launched the campaign of Santos in the right way; he scored many goals in his first season. His performance got the attention of the Brazil National Team, and they included him in the International Squad. That was quite an achievement for a 15 years old child to represent his country.
At the start of the 1957 season, Pelé was the first choice of the team; he was always in the starting eleven. He made his importance in the eyes of his manager and Santos fans.
Pelé won his first major title in 1958 with Santos at the age of 17; he was the top scorer of the league with 58 goals in Campeonato Paulista. He was furious and in tears when his team finished in 8th position in the next season. He scored 33 goals, but that didn't help Santos to qualify for the Rio-Sao Paulo tournament. The following season in 1960, Santos regained his title with the help of Pelé's 47 goals.
Pelé won many titles with Santos. He devoted his 18 years for the club. His loyalty to the club is still admired by many. He played as attacking midfielder and forward. In his 638 appearances, Brazilian scored 619 goals excluding friendlies.
In 1974 with a successful career, Pelé decided to retire at Santos, but later, he was brought back from retirement and signed a contract with New York Cosmos in 1975 and scored in his debut match against Dallas in a 2-2 draw. Three-time world cup winner's signing made North American Soccer League (NASL) famous. The Americans are still obliged to Brazilian forward for his contribution to promoting football in the USA.
Pelé's International Career
Pelé's international career is brighter than the sun, his incredible 77 goals for the Brazil team, he is still the leading goal scorer for Brazil. At that time, he was the youngest ever to play in the World's largest sports event FIFA World Cup. Pelé proved to be a nightmare for France; in his first world cup, he scored a hat trick in the semi-final against mighty France and won the match by 5-1. He became the first-ever youngest player to score a hattrick in the world cup semi-final—a 17 years old youngster to eliminate France from the title race. For the first time, the World knew the name Pelé wearing number 10 for Brazil, crushing the opponent's defenders and netting ball three times, Pelé, Magnificent, a golden boy. The hype was not unreal Brazilian performed again in the final a brilliant brace to win over the host country Sweden by 5-2. Swedish player Sigvard Parling later commented, "When Pelé scored the fifth goal in that Final, I have to be honest and say I felt like applauding." That is the brilliance of Football King; he was applauded and admired by opponents.
In 1962 world cup, Pelé Black Pearl from Brazil made one assist and scored a brilliant goal in the opening game for brazil, later he injured himself and was out for the tournament, yet the title belongs to him.

In the 1970 World Cup, he scored two goals against Romania in group stages. In the quarter-final, Pelé made an assist. He scored an incredible opening goal against Italy in the 4-1 win. His celebration is considered as one of the best iconic celebrations.
Pelé's Last Match
Pelé played his last match as an exhibition match between Santos and Cosmos in 1977. He played the first half for Santos and 2nd half for Cosmos. In the stoppage time, he scored the decisive goal and led Cosmos to win by 2-1.
PELÉ'S MARRIAGES
He married thrice,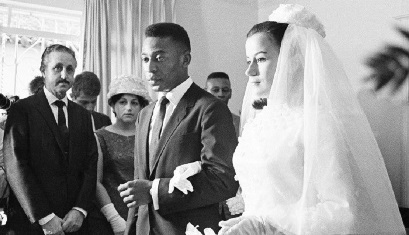 In 1966 he was married to Rosemeri dos Reis Cholbi producing three children. Pelé divorced her in 1982.
He married again in 1994 to a psychologist and singer, Assíria Lemos Seixas. They had twins from this marriage. The couple lasted for 14 years and separated in 2008.
His 3rd marriage was with 41 years old Marcia Aoki in 2016.
His Work For Notable Organizations
Pelé worked as Goodwill Ambassador for UNESCO.
He also worked to reduce corruption in Brazil Sports.
He admires today's player
He is often called for interviews, and on other sports platforms, he admired Cristiano Ronaldo's talent several times and referred to as the greatest player of all times. He saw Neymar Junior as his heir to Brazil. He also appreciated Lionel Messi for his incredible talent.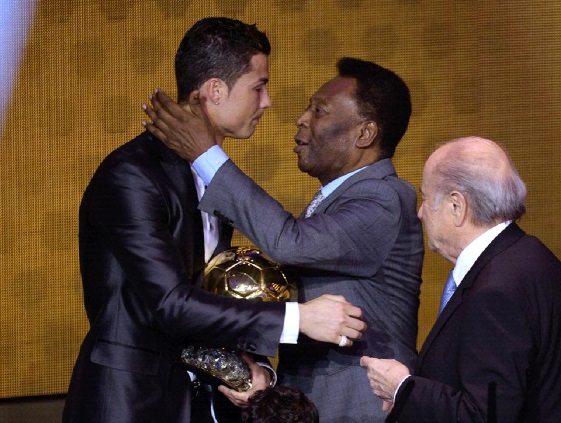 His quotes are famous till now, here are some of them
A penalty is a cowardly way to score.
The World Cup is a significant way to measure the right players and the great ones. It is a test of a great player.
Pelé doesn't die. Pelé will never die. Pelé is going to go on forever.
If you don't give education to people, it is easy to manipulate them.
Sport is very inspirational for young people.
I represent Brazil all over the World. Wherever I go, I have to do my best not to disappoint the Brazilian people. And that I've done.
Enthusiasm is everything. It must be taut and vibrating like a guitar string.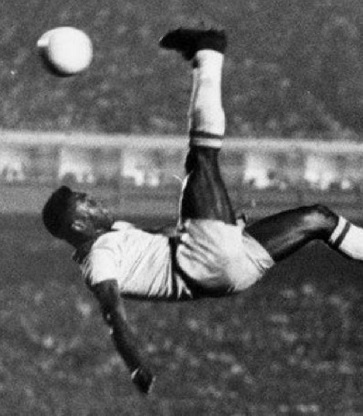 Some interesting facts about Pelé
He was born as Edson Arantes do Nascimento and named after Thomas Edison, the man who invented light. Pelé also brought the light of happiness not only for Brazilians but for all the football fans. It's an exciting story of how this name came into existence, once Pelé, mispronounced the name of Brazilian Goalkeeper Bile, as Pelé. His classmates started to tease him by saying, Pelé.
Why didn't the greatest player of all times move to Europe after being such a massive star? It is a commonly asked question. The thing is he was declared as National Treasure in 1961. Foreign clubs were not allowed to move Pelé from Brazil.
He has a high profile in scoring goals; collectively, he scored 1281 goals in 1363 games—the only player to score more than 1000 goals.
Brazilian was a man of his words when Brazil was knocked out of 1950 world cup, Pelé saw his father crying, he made a promise to his father that one day he would win a world cup for Brazil. Pelé did this thrice.
He is the only player till now to win the 3 FIFA World Cup. Pelé has Guinness Book of World Record after the achievement.
He has the most number of Hat-Tricks. He scored a record number of 92 hat tricks in his professional career.
Pelé also has the most number of pokers; he scored four goals 31 times.
Once, he scored eight goals in a single match. What a player he was.
November 19 is celebrated as Pelé's day in Santos, scoring his 1000th goal on November 19, 1969.
Brazilian magician is considered as above all, but he was inferior to his father, his father scored five headed goals in a match, he couldn't break his father's record. However, Pelé managed to netballs four times with his head in a game.
PELÉ TROPHY ROOM
Pelé's trophy room is decorated with many trophies as one footballer could dream of. Black Pearl from Brazil won:
3 FIFA World Cups (1958, 1962, 1970)
2 Intercontinental Cups ( 1962, 1963)
2 Libertadores Cups (1962, 1963)
1 Supercup of Intercontinental Champions (1968)
6 Brazilian Tournaments (First Division) (1961, 1962, 1963, 1964, 1965)
1 MLS Major League Soccer (1977)