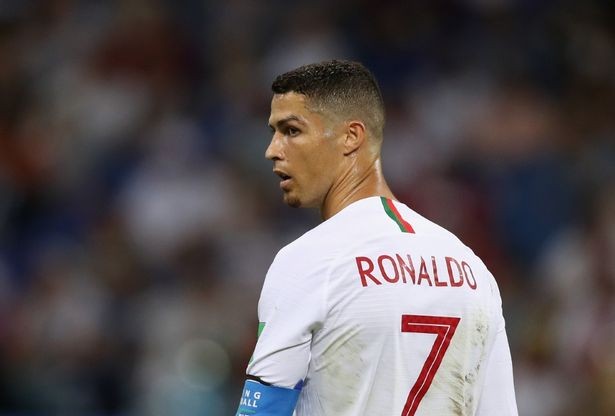 The rivalry between Cristiano Ronaldo and Lionel Messi has been raging for the past 12 to 13 years. Both Ronaldo and Messi having scored a loads of goals as they look forward to becoming the top two footballers in the world. Such has been their level of output that even in the annual awards Messi and Ronaldo have shared the honours in 10 of the past 11 years. There always has been heated debates between the fans of both players about who amongst the two is a better football .
However, recent findings shows how much messi's name inspires Ronaldo to do better. One which occured during Euro 2020 qualifier between Portugal and Serbia in Belgrade, home fans kept chanting the name of Messi to rattle Ronaldo. Whenever the ball is in his possession, the Serbian fans started with the 'Messi' chants and it continued on and on all through the evening. Ronaldo however, found the perfect way to silence the crowd.
This was, definitely, a deliberate attempt to distract Ronaldo hoping it would make him perform woefully. The super striker Ronaldo ended up scoring the goal that made it 3-1 with a fine finish in the 80th minute.
The 34-year-old latched on to Bernardo Silva's pass before dinking the ball past Serbia's goalkeeper Marko Dmitrović and then silenced the Serbian fans once and for all with the super famous his 'Siii' celebration. One may but have to wonder how many more times Ronaldo has to prove to opposition fans that taunting him simply doesn't work but rather energizes him.
William Carvalho opened the scoring for the Euro 2016 champions before half-time and Goncalo Guedes made it 2-0 just before the hour-mark.
Nikola Milenkovic pulled a goal back for the hosts in the 68th minute but Ronaldo went on to restore Portugal's two-goal lead.

Aleksandar Mitrovic however, made the final five minutes interesting by making it 3-2 but Silva with a fine finish made sure the goal difference was two afterwards in favor of Portugal.