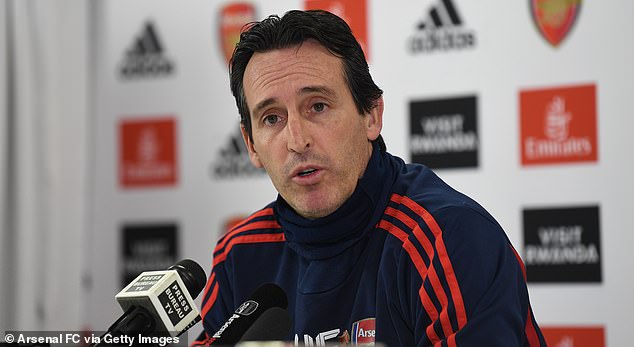 Arsenal has drew 2:2 with Southampton on Saturday evening. The result leaves the Gunners nine points worse off than at the corresponding stage last term, while the Saints remain 19th and Arsenal 7th.
Emery's side, who were second best throughout, were booed off at the final whistle after delivering a disjointed performance which suggested they may struggle to compete for a place in the top four this season.
More pressure is mounting for the Arsenal Manager, as he came from behind through Lacazette's die minute goal to share a point at the Emirates Stadium. Half of the home fans were off the pitch by the time Arsenal levelled.
Danny Ings' early goal had put the visitors in front, with the forward catching the home defence asleep to race onto Ryan Bertrand's free-kick and score with a right-foot shot from close range.
That set the tone for what was to follow, with the visitors wasting several good chances to extend their lead before Alexandre Lacazette turned in a close-range equaliser.
The goal did little to kick-start Arsenal though, who fell behind for a second time when James Ward-Prowse scored on the rebound after seeing his second-half penalty saved by home goalkeeper Bernd Leno.
Not even Lacazette's second goal of the day, which came late in stoppage time, could raise spirits at the Emirates, with the forward appearing embarrassed to celebrate.
This is spelling more woes to the English Club side. With ex Tottenham Manager, Pochettino now available as a replacement as the fans keep clamouring for EmeryOut campaign and beckoning on the Executives to follow the foot step of their London rivals (Spurs) in sacking their Manager.