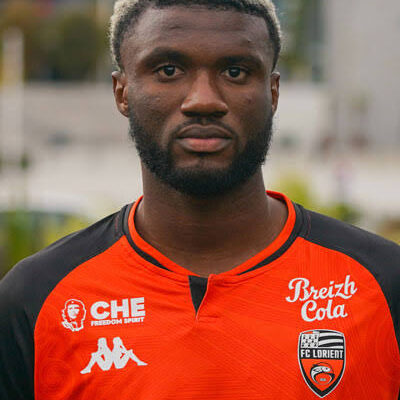 There's a long list of Nigerian centre forwards who have achieved a degree of success in European football over the years and Terem Moffi seems determined to be the latest inclusion in that group of elite hitmen.
Born in Calabar, Nigeria on May 25 1999, Teremas Moffi had a football upbringing, his father Leo was a professional footballer, a goalkeeper, who played for Nigerian club, Enugu Rangers.
Although still relatively unknown to most football fans, the rapid nature of Terem Moffi's rise over the last two years is enough to believe he will soon make it to the very top.
Just over a year ago, Terem was playing in the Lithuanian A Lyga for FK Riteria where he scored 20 goals in 31 appearances and after a brief stop in Belgium, he's made his way into a top 5 European league.
His time in Belgium is a good example of how valuable Terem Moffi is, KV Kortrijk paid €150,000 for his services in January 2020 and after 5 goals in 11 appearances (4 in 7 league games), he was sold to Lorient for €8 Million last summer.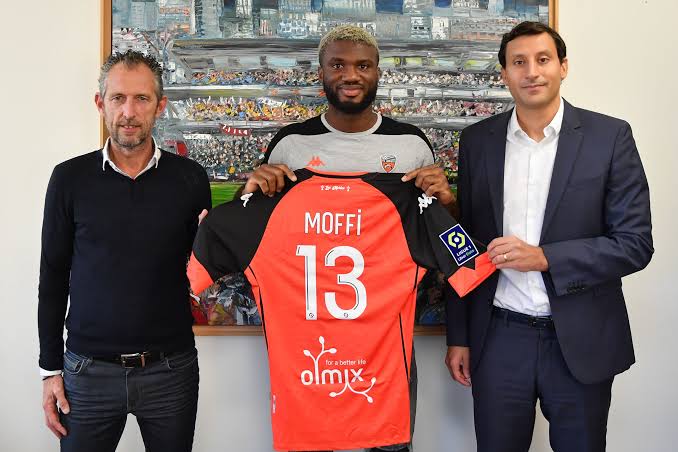 That is the 2nd highest amount of money Lorient has ever paid for a player, beaten by fellow summer signing, Adrian Grbic who was signed for €9 Million from Clermont Foot for the same reason as Moffi, to give Lorient the firepower needed to survive in Ligue 1.
Moffi has since proven to be the better of both strikers, scoring 9 goals in 25 appearances, the most at the club, to thwart Grbic who has 4 goals in 31 games and earn the trust of manager, Christophe Pélissier.
From his debut the difference was clear as day, Moffi always looked to get in on the action by any means necessary, winning a penalty and scoring in a 3-1 win away at Stade Reims.
He possesses speed, dainty feet and soft touch you wouldn't necessarily expect from someone his size, and he doesn't need to score to have a good game.
His positional play is also top-notch, Moffi has a knack for being in the right place at the right time, often drifting from the center to the wide areas in search of space and giving his team more options in the process.
His game can be likened to that of Romelu Lukaku, a blend of the target man, advanced forward and inverted winger, making him a dangerous striker on his day.
Unlike Lukaku, Moffi's finishing still needs some work, although he scores a lot his numbers could be better if he adds composure in front of goal to his arsenal.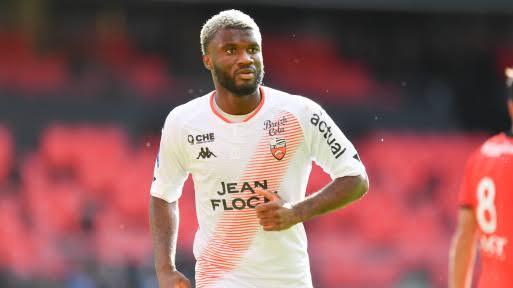 Another attribute that has caught the eye is his ability to turn up in big games, 4 of his 8 goals in Ligue 1 have come against Monaco and PSG.
When the Nigerian came off the bench against PSG, Lorient were trailing 2-1 until he set up the equaliser with some neat link-up play and then scored a late winner, using that blistering pace of his on the counter-attack.
Seeing what he's been able to achieve in Lithuania, Belgium and now France, it's safe to assume his stats and overall game will improve with the years, especially as he starts to play with more quality players.
It won't be long before the bigger teams come calling, and Lorient would no doubt look to make a huge profit on him as the 21-year old still has 4 years left on his current contract.