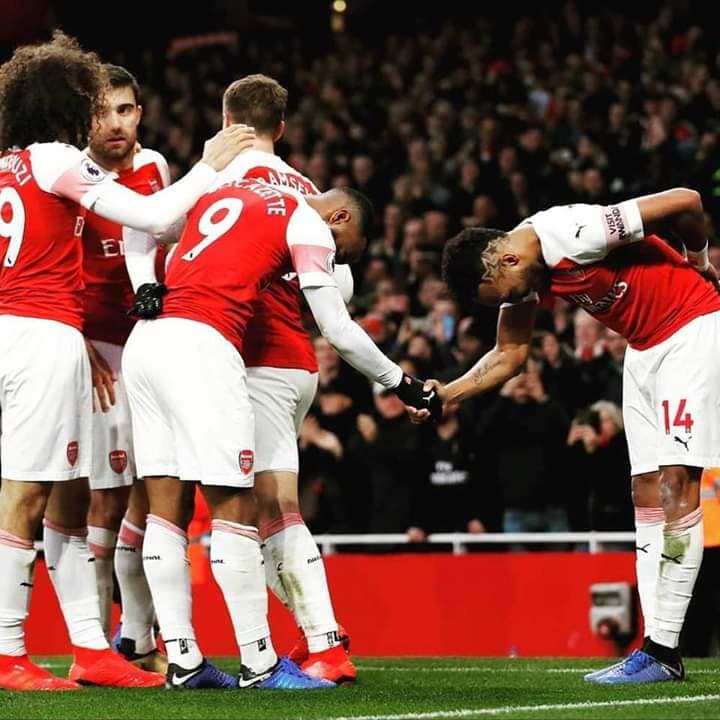 A Superb strike from Pierre-Emerick Aubameyang was the differentiating goal between Arsenal and the visiting team, as the home team grasps the whole 3 points. Alexandre Lacazette opened the scoring sheet earlier during the match, before the visitors levelled up 2 minutes before half-time. The CLARETS had hoped to take a point home from the Emirates Stadium on Saturday afternoon in a tightly contested match, even though the Gunners were the better side. Sean Dyche's dreams were cut short after the ex Dortmund forward struck the winning goal.
Here are some talking point from North London:
Firstly, Ceballos has made his presence felt. The Spaniard obviously made his presence felt on his first start for Arsenal this season. The on-loan Real Madrid midfielder had the home fans chanting his name as he showed his worth on the pitch, controlling the midfield like his father's garden. He created many chances during the match, and went ahead to make two assists for both goals. He was creative with his passes and help control most pressures from the opposition. The Spaniard international had more touches than any other player during the first half and His efforts were crowned with the man of the match award.
Another striking point is that Barnes is giving his team something to believe in. Barnes believes he belongs, after striking twice last weekend for the CLARETS and now he did same against a formidable side. His goal gave the visitors some hope at a time in the match before the arsenal striker rulled out the levelled. Barnes was always looking dangerous up the field giving the arsenal defence a taste of his attacking prewires. It will be worthwhile to note that only Sadio Mane and Mohammed Salah have score more premier league goals than Barnes in this calendar year.
Furthermore, David Luis lined up nicely. It wasn't expected that David would be seen in an Arsenal Shirt rather than Chelsea's, nevertheless it came to be as the defender with the help of his ex PSG manager made the late switch of the premier league transfer window. It seems the Brazilian's pairing with Sokratis will improve on the central defense compared to 2018/2019 season. The defensive display wasn't close to perfect but showed the possibility of great improvement down the season.
At the End of the game, a member of the Burnley staff didn't shake hands with Unei Emery after a number disputes on the touchline. Emery had accused Matt Lowton of time wasting when the score was level. The staff claimed Arsenal was also guilty of same when the home team was leading 2:1.
Overall it was a tough match for both teams. Arsenal grapping the whole points, making it 2/2 wins in the first 2 matches of a season, a feat which was last obtained in 2009.