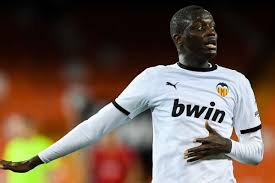 Valencia players walked off the pitch during their game with Cadiz after an alleged racist remark aimed at defender Mouctar Diakhaby.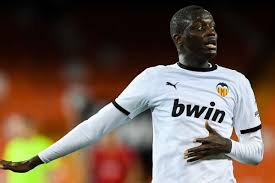 The incident happened 30 minutes into the game as Diakhaby had a clash with Cadiz defender Juan Cala which saw him receive a yellow card.
Diakhaby was visibly angry at something that was said, though Cala has since 'strenuously denied' allegations against him suggesting he racially abused the Valencia centre back.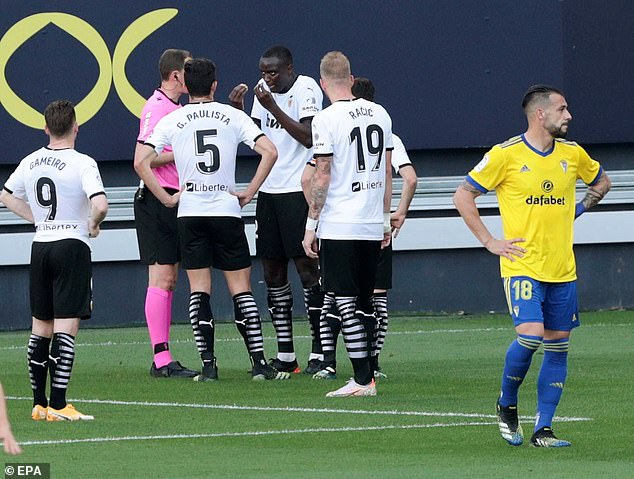 Diakhaby was seen shouting at Cala while he was held back by Cadiz player Fali and one of his own team-mates.
The referee then asked for an explanation from Diakhaby before the defender walked off the pitch just moments later, followed by the rest of his team-mates.
Diakhaby was left devastated in the dressing room following the incident but Valencia have said that he asked his team-mates to return to the field to complete the match.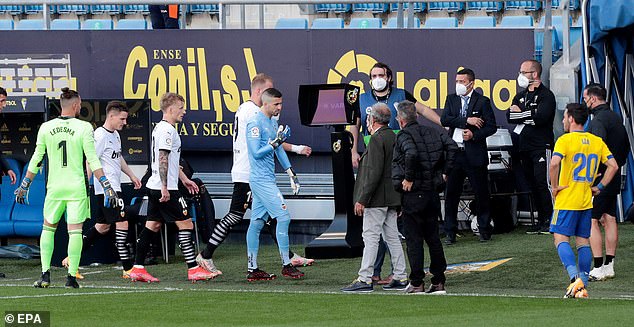 Speaking after the match, which was won 2-1 by Cadiz, Valencia's captain Jose Gaya said: '(Diakhaby) told us he insulted him in a racist way. We went back out to play because they told us they could penalise us with three points and something more.
'He asked us to go back, he's gutted, it was a very ugly insult.'
It's believed the team would have had to forfeit the game 3-0 under league rules if they decided to not complete the match