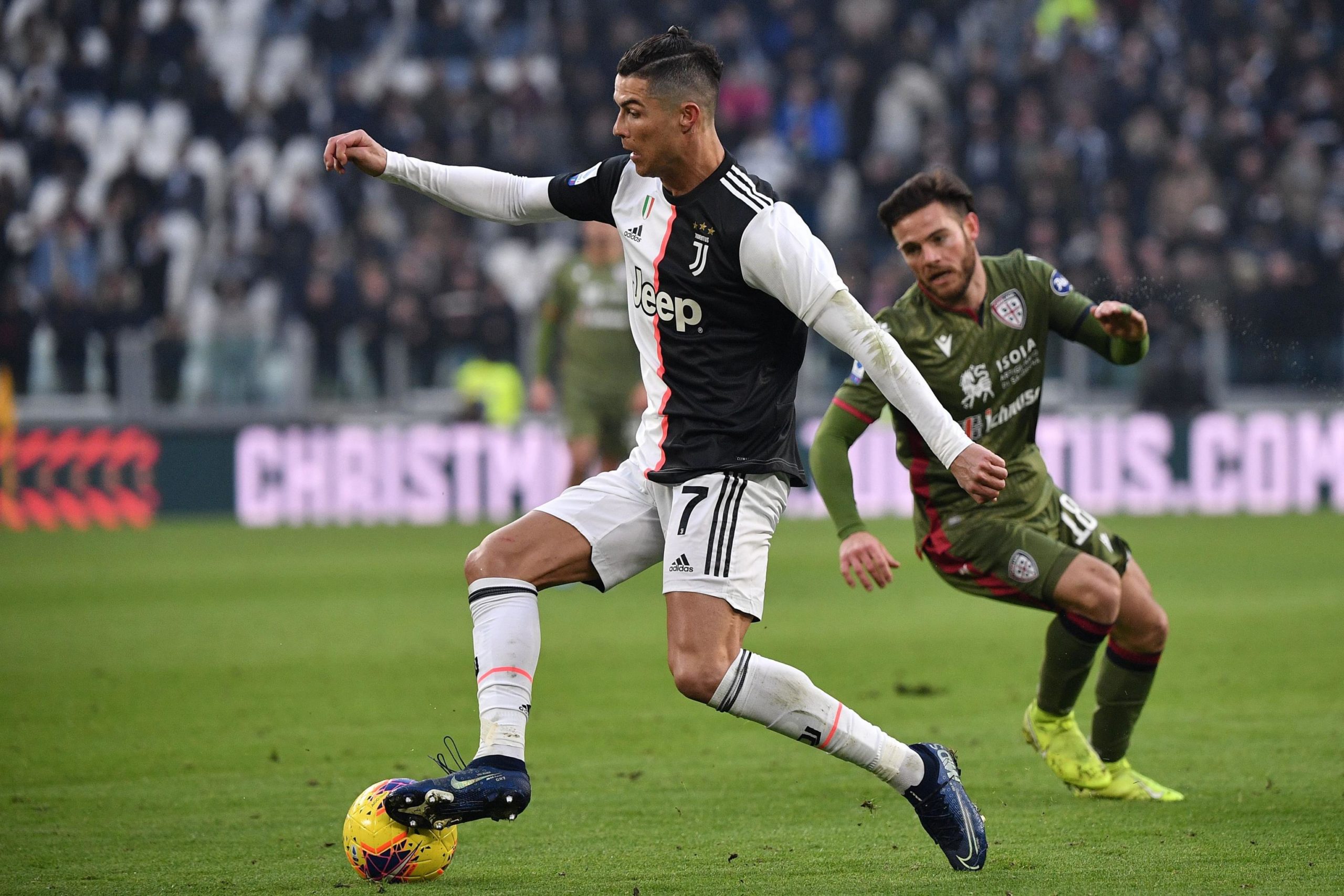 Juventus vs Cagliari Series A match was one of the most enjoyable matches of the season. Cristiano Ronaldo did his first hat-trick for Juventus and shown that he is still the best in the world. Here is the full show how Ronaldo did his 56th career Hat-trick and made his fans proud around the world.
Match Summary
The match was started on time and both of the teams performed very very well in first half. Juventus FC forwards tried a lot to score a goal but all in wan during first half. Cagliari's defenders looked like a wall in first half and they blocked every attempt for goal from Juventus' players. The first half finished without any goal from both sides.
Second Half
The hard wall of defenders proved ice wall that melt with the passage of time. In second half on 49th minute Cristiano Ronaldo did first goal of the day and game continued. This goal became amazing for Juventus that made Cagliari defenders confused and furious and they did mistake of foul in 67th minute of the game.
Penalty was awarded to Juventus and once again Ronaldo did a beautiful goal, 2nd for him and 2nd for Juventus. Cagliari's players seem loosing interest in game and Higuain did third goal for Juventus in 81st minute. The iron was hot and Ronaldo punched hammer of hattrick in very next minute to Higuain. With Ronaldo's hattrick goal Juventus scored four goals in total and they won the game from 4-0.
Cristiano Ronaldo Hat-trick
If we see on the match's summary timeline it seems Ronaldo vs Cagliari, not Juventus vs Cagliari. Cristiano Ronaldo did his first hat-trick for Juventus and became the only player who did a hattrick in La Liga, UEFA Champions League, and Series A. He celebrated his hat-trick in a new style and dedicated to Juventus fans. This was Ronaldo's 56th career hat-trick and first for Juventus.
Nwakuna JohnMary