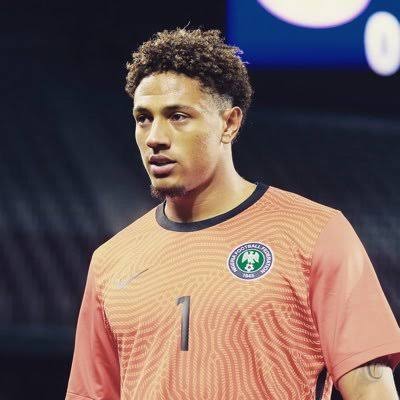 The Super Eagles of Nigeria are easily one of the biggest football brands in Africa, blessed with some incredibly talented players in different positions over the years, not least in the goalkeeping position.
However, since the legendary Vincent Enyeama quit national team duties in 2015 after over 100 caps, he's left the nation with some massive gloves to fill.
Those gloves seemed to have been filled seamlessly as Carl Ikeme, Enyeama's deputy naturally took the step up to number one until health issues forced him to quit football altogether just a year later.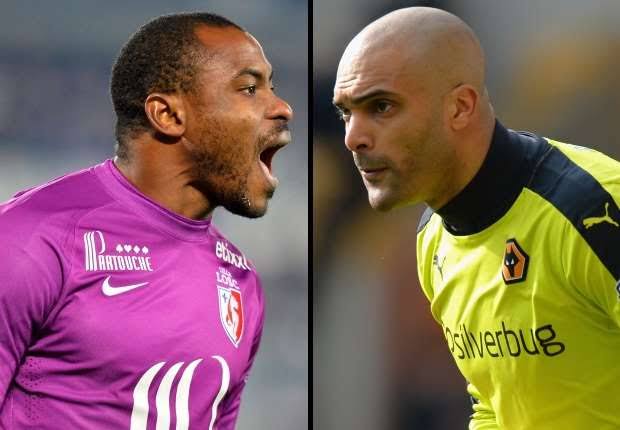 Since then it's been trial and error for the Super Eagles, there hadn't been a recognised number one goalie for Nigeria since Carl Ikeme's premature retirement in 2016 until Maduka Okoye made his debut in 2019.
His debut was a cameo appearance in a friendly against Brazil, and to say he was under heavy scrutiny would be an understatement.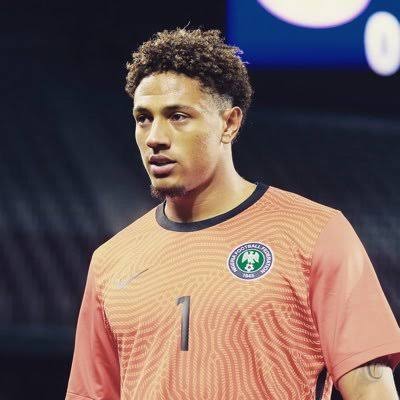 The situation surrounding his call up to the national team was controversial to say the least, at the time he was an unknown 20-year old goalkeeper whose height of experience was playing amateur football for Fortuna Dusseldorf II because he wasn't considered good enough to make a single appearance for the first team.
Everyone rightly assumed he was only getting selected by the national team coach, Gernot Rohr because of his well-publicised bias for foreign-based players and it was believed that a team of Nigeria's pedigree could do better than an amateur goalkeeper.
While all of that was and still is true, it must have been difficult for Maduka Okoye to make his national team debut under such circumstances, with a large percentage of the nation he's representing not keen on his inclusion in the team.
In the summer of 2020, Maduka left Fortuna Dusseldorf to join Sparta Rotterdam in the Dutch Eredivisie, in what would be the first step in the long journey of gaining the trust of those who doubted him.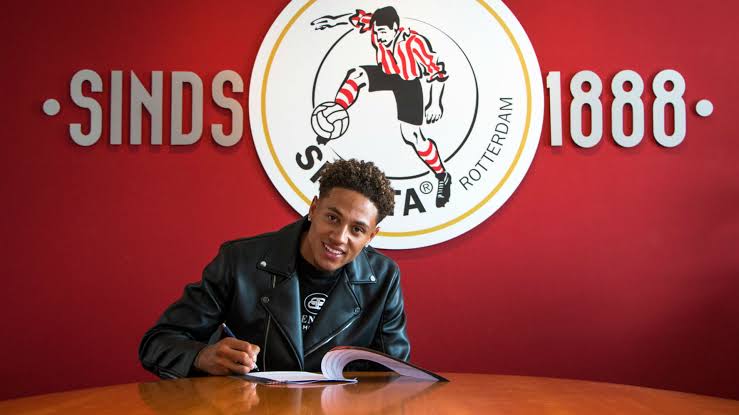 Few months after joining Sparta, before even making an appearance for the team, he was handed his first national team starts in the October 2020 international break in friendly games against Algeria and Tunisia.
He was facing similar trust issues at his club as well, he wasn't selected for any one of the first 6 games after he joined Sparta Rotterdam and wouldn't make his debut for the club until 2 months after he was signed with fellow new signing and former Ajax keeper, Benjamin Van Leer starting in goal.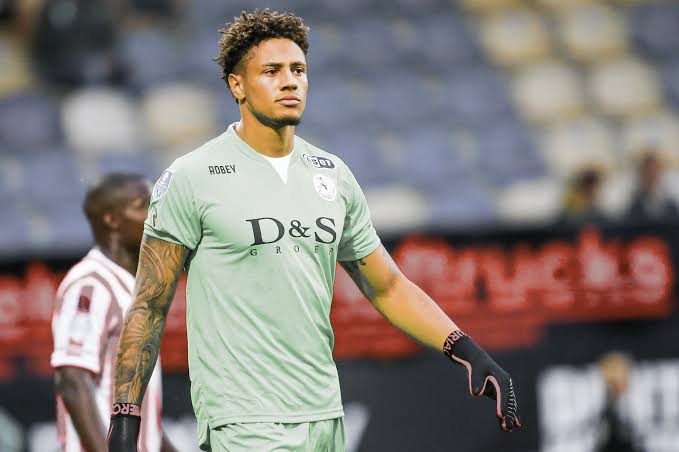 His Eredivisie debut finally came in November, and although Sparta got thrashed 4-1 at home by Heerenveen, Okoye impressed coach Henk Fraser enough to keep his place in the starting line up for every league game since then.
He has appeared in 22 Eredivisie matches this season, playing a total of 1980 minutes and conceded 31 goals, an average of 1.18 goals per game for Sparta Rotterdam.
Maduka Okoye has kept a Clean Sheet in 7 matches out of the 22 that he has played in, a clean sheet ratio of 32%.
Watching him at Sparta Rotterdam this season, it's becoming increasingly clear why Gernot Rohr trusted him that early and just over a year later, he's gone on to establish himself as the number one goalie for both club and country.
In all honesty, it's also just as easy to see why he didn't make it up the ranks at Bayer Leverkusen where he spent his youth career, Maduka Okoye isn't spectacular, (not yet at least) he's just good enough and that's okay for now.
The saying "Jack of all trades, master of none" is an honest assessment of his skills, he doesn't particularly stand out in any aspect of goalkeeping, but he's good enough at everything.
Okoye is a decent shot-stopper, fairly good with aerial balls, okay in one on one scenarios, quite composed on the ball, and great passing range for a goalkeeper, all of these attributes combine to form a reliable goalkeeper with lots of potential.
A trait of his that has helped win the trust of sceptics is the fact that he hardly commits errors. Yes, there will be some goals everyone feels could have saved, but Maduka is not one for outright errors or gaffes.
His strength lies in his ability to be many things, sweeper-keeper, ball-playing goalkeeper, the classic defensive goalie, it doesn't matter, Maduka Okoye is more than capable of adapting to whatever the game needs him to be.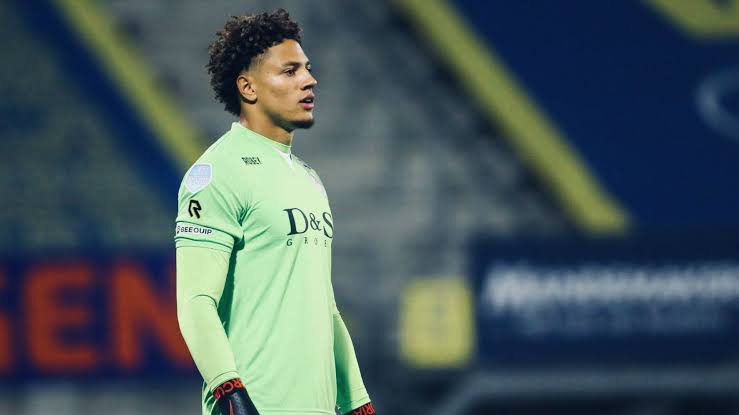 However, his strength could easily be his weakness as well, ability to do many things without being exceptional at any of those things is the direct definition of average, and if he doesn't improve soon that tag will stick.
He has potential but it's worth acknowledging what he's done already as well, being the number 1 goalkeeper for Nigeria and Sparta Rotterdam, a team in a top European league at the age of 21 is no mean feat.
Maduka Okoye has been doubted and had his ability questioned for most of his professional career but somehow still keeps proving himself, a testament to his drive and incredible mental strength.