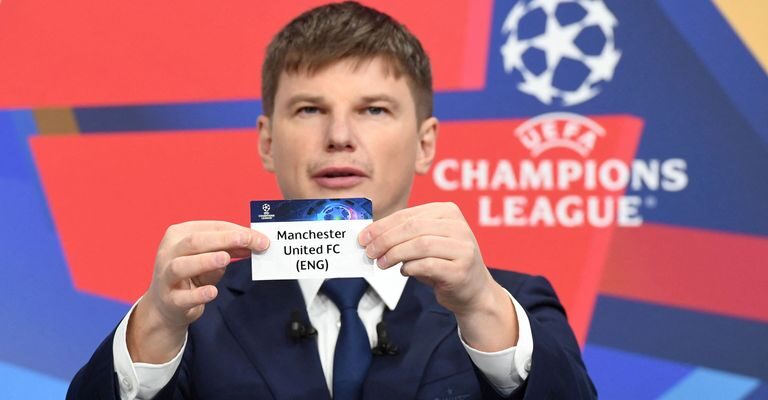 For the first time in history, the Champions League draws had to be retaken due to several errors which UEFA blamed on an external software.
UEFA was forced to redo the round of 16 draws following complaints by a number of teams spearheaded by Atletico Madrid.
At the end of the second draw, only one fixture survived from the first one, the rest were scrambled and reassigned. Here are the teams who would be pleased with the second draw and those who wouldn't.
WINNERS
There is no happier team in the round of 16 than Chelsea who were lucky to draw Lille the first time, the best possible opponent they could have gotten. Chelsea's potential opponents were Bayern Munich, Real Madrid, Ajax and Lille.
Bayern Munich won every group stage game, scored the most goals (22) and conceded the fewest (3). Ajax also won every group game and scored 20 goals in the process, the second-most behind only Bayern.
Real Madrid won their group and conceded just three goals in the process, the joint-lowest total along with Bayern.
And then Lille, the team Chelsea hoped for because they scored just seven goals in the six group games, the fewest among all group winners and the joint-fewest among all teams in the round of 16 along with Atletico Madrid.
Chelsea may have guaranteed their passage to the quarterfinals as the gods of football smiled upon them by giving them Lille again in the second draw.
The other winners are Atletico Madrid and Manchester United who will face each other after the redraw. Atletico Madrid were originally drawn against Bayern Munich while Manchester United got PSG.
Both teams protested against the first draw after getting significantly stronger opponents and will now play against one another in a more balanced encounter.
Ajax were originally handed a tough task against Inter Milan but will now play against Benfica, who are dangerous but much easier than Inter.
Villareal would also be happy with the redraw having originally been given Manchester City (a sure defeat) they will now face Juventus. They will still be underdogs against Juventus but Villareal now have a better chance of progressing to the quarterfinals.
LOSERS
Many people consider Real Madrid as the biggest victim of the redraw because they were originally going to face Benfica but have now been drawn against PSG.
While PSG is a significantly stronger opponent than Benfica, I believe Real Madrid are still favourites and still have a chance to qualify.
Liverpool on the other hand can't say the same as they will now face Inter Milan after originally being set to face Salzburg. They would have walked over Salzburg but will now battle against Inter Milan who are in great form, sitting top of the Serie A.
RESULTS OF THE FIRST INVALID DRAW
RB Salzburg vs Bayern Munich, Sporting vs Manchester City, Benfica vs Ajax, Chelsea vs Lille, Atletico Madrid vs Manchester United, Villarreal vs Juventus, Inter vs Liverpool, PSG vs Real Madrid.
RESULTS OF THE SECOND OFFICIAL DRAW
Benfica vs Real Madrid, Villarreal vs Manchester City, Atletico Madrid vs Bayern Munich, Red Bull Salzburg vs Liverpool, Inter vs Ajax, Sporting vs Juventus, Chelsea vs Lille, PSG vs Manchester United