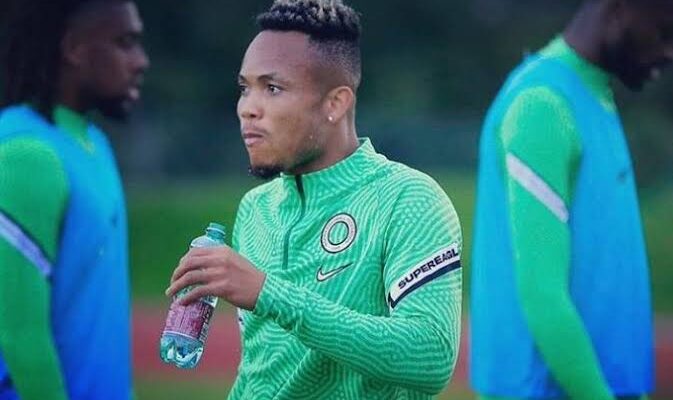 2019/20 was Chidera Ejuke's breakout season in European football, Heerenveen paid €2 Million to sign him from Norwegian giants, Valerenga in what turned out to be a profitable deal for all involved.
The Nigerian winger quickly established himself as Heerenveen's best player, his impressive performances backed up with his 10 goals and 6 assists in all competitions put Chidera on the radar of bigger European clubs.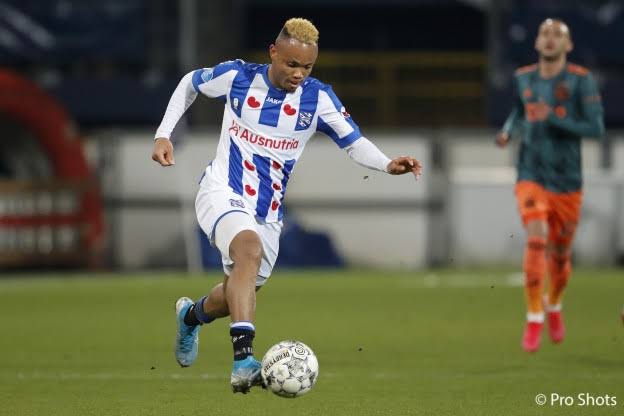 He joined CSKA Moscow in the summer transfer window for €11.5 Million after a one and done in the Netherlands, and many expected Russia to be the next step in Ejuke's development but that hasn't quite happened so far.
He's been playing well for CSKA Moscow, pretty much a guaranteed starter now but it's still underwhelming. Perhaps adjusting to a new league and country played a part, but a player of his quality should have more than 3 goals and 2 assists in 29 games so far.
Chidera Ejuke is a gifted footballer, a winger blessed with flair, pace and dribbling ability, he can terrorise any full back in the world on his day.
The issue is, "his day" doesn't come very frequently, some times he's a world beater with genuine world class potential, other times he's a pedestrian letting the game just go by him without really having any impact.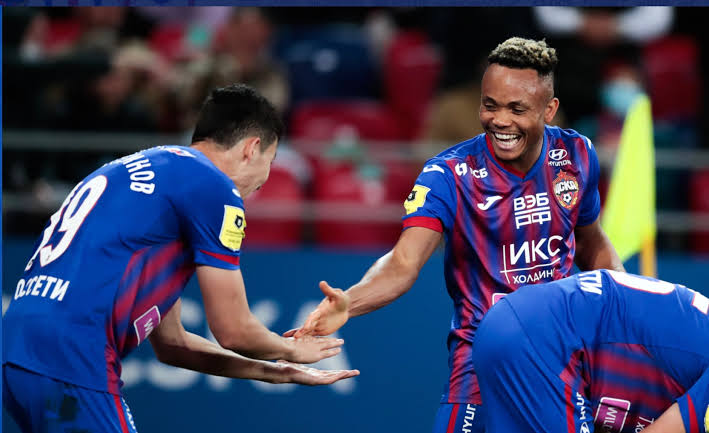 Chidera Ejuke is plagued with inconsistency. He last scored in consecutive matches in July 2019 for Valerenga, 2 straight games on the scoresheet is the best he's managed so far and even that has only happened 3 separate times in his career.
That was acceptable early in his career but not anymore, now 23 years old at the start of a 4-year deal in Moscow, Chidera must add end product to his game if he intends to attract attention from the top 5 leagues.
Qualities
His first goal for CSKA came in the Moscow derby against Spartak after coming off the bench in what was only his 2nd game for the club, he fired in to secure
a 3-1 win.
The goal stands out because of Ejuke's execution, he took the ball in a crowded box, beat his marker with a simple but quick feint and fired it in low and hard into the far corner.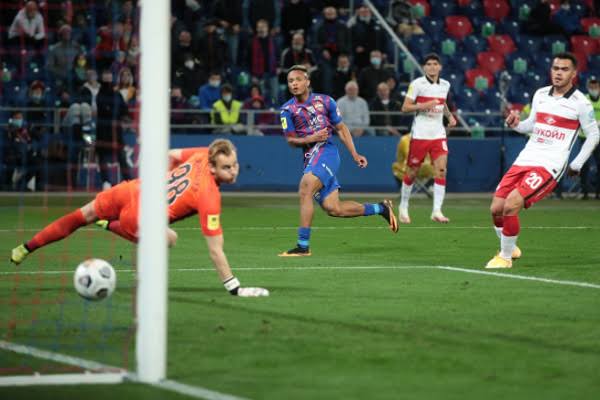 The goal represents everything Chidera Ejuke should emulate to achieve on a consistent basis, he was sharp and decisive in that moment while still maintaining his skillful approach.
The Nigerian normally tends to show boat and take his time on the ball before shooting, which is the main reason his stats aren't as great as they should be.
When he does shoot, he does so with beautiful technique, curling home from the left after cutting in on his right foot could become his trademark like Phillipe Coutinho if he can do it with more consistency.
Another attribute of his that has helped Chidera Ejuke cement his place in the CSKA Moscow team is his work rate. He's not one to idly stand about while his team is out of possession, he chases back and leaves everything on the pitch.
Ejuke also offers flexibility, his ability to play multiple positions across the forward line makes him an asset. Primarily a left winger but he's featured competently on the right side and down the middle in the past.
The word that best describes Chidera Ejuke right now is 'Potential', he's already a good player as it is and has what it takes to become even better but he needs to improve his game exponentially to become a top player.
Room For Improvement
He's only been called up to the Nigerian national team 4 times, making 2 appearances, both off the bench in the final 12 minutes of games against Tunisia and Sierra Leone.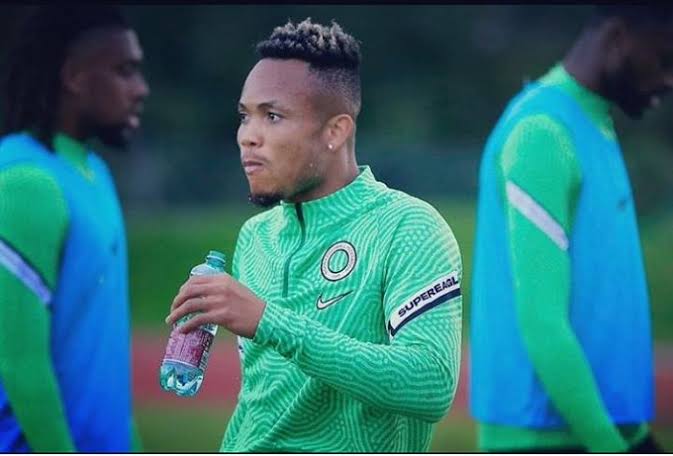 If he aims to stand out from the stiff competition on the Super Eagle's wings, he must improve his awareness, both postionally and with the ball at his feet.
More often than not, he tends to just put his head down with the ball at his feet, not really assessing his options before making a decision.
To be fair to him, Chidera Ejuke is still only settling in a physically challenging league and adapting to new scenery. With time, CSKA will reap the rewards of their investment just as Heerenveen did.